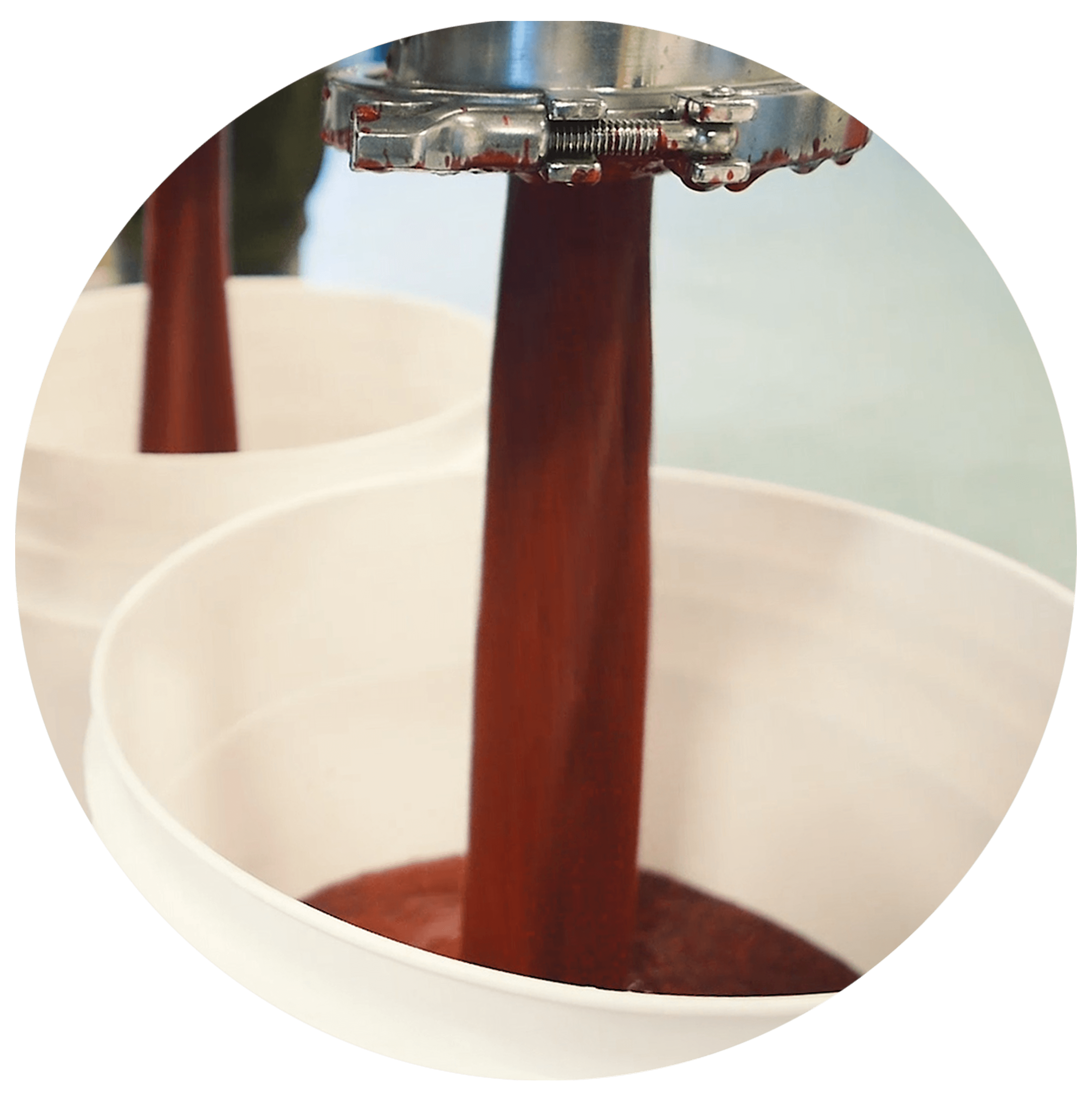 STRAIGHT PACK

Straight Pack frozen red raspberries are frozen in their own juices and then packed in 28 pound pails or 400 pound drums.

These berries are whole and unsweetened. Straight pack frozen red raspberries are used in preserves, pies, snacks, and a variety of other foods.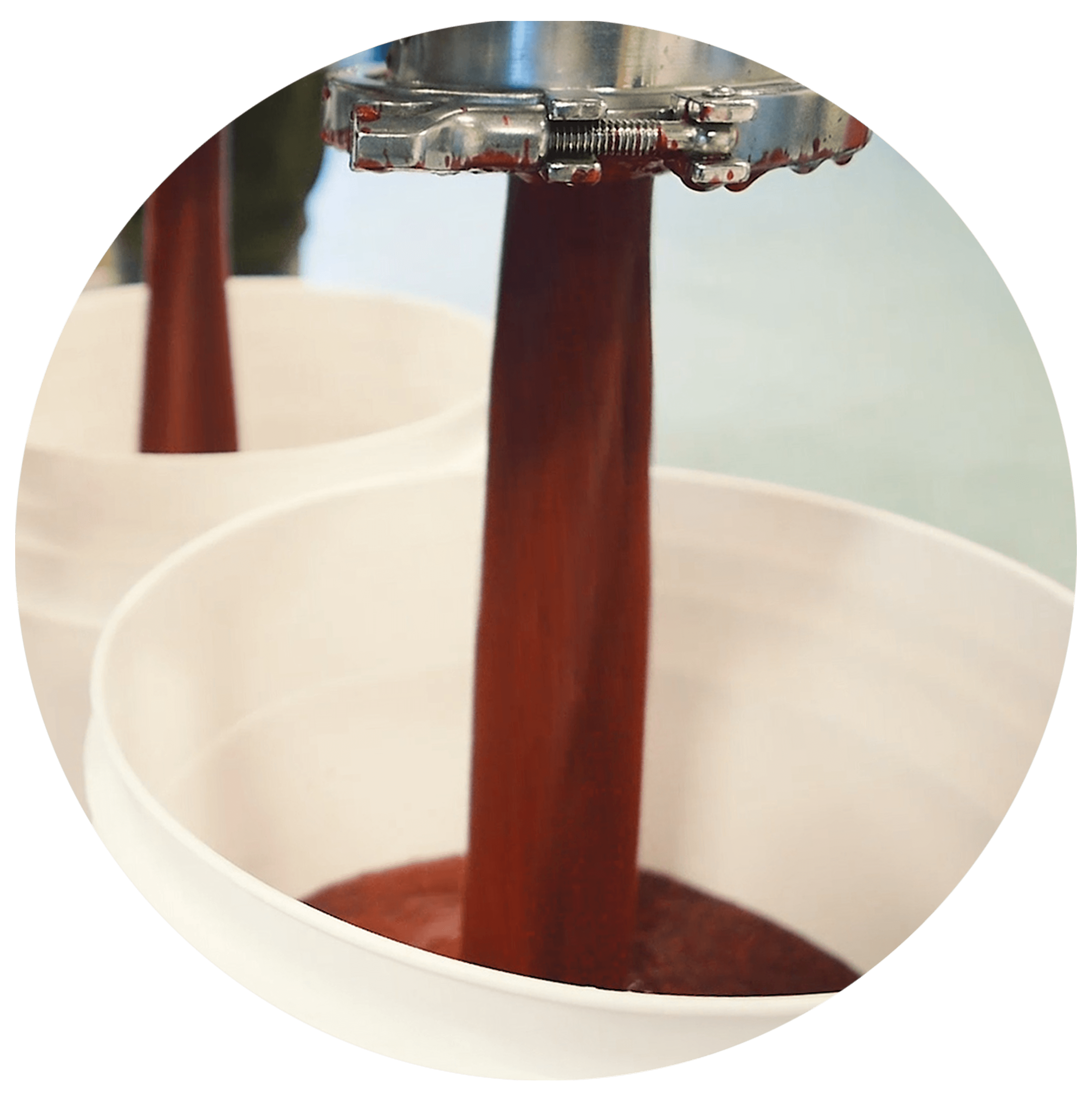 SIEVED AND SEEDLESS

Red raspberry puree is produced by passing berries through a sieve (screen) to remove the seeds and make a smooth mixture. The size of the sieve used determines the fineness of the puree and the amount of seed removed.

Sieved and Seedless red raspberries are also packed in 28 pound pails.

This type of berry is used in a wide variety of toppings, desserts, bar drinks, and baked goods.